Protein Fresh 40g Bars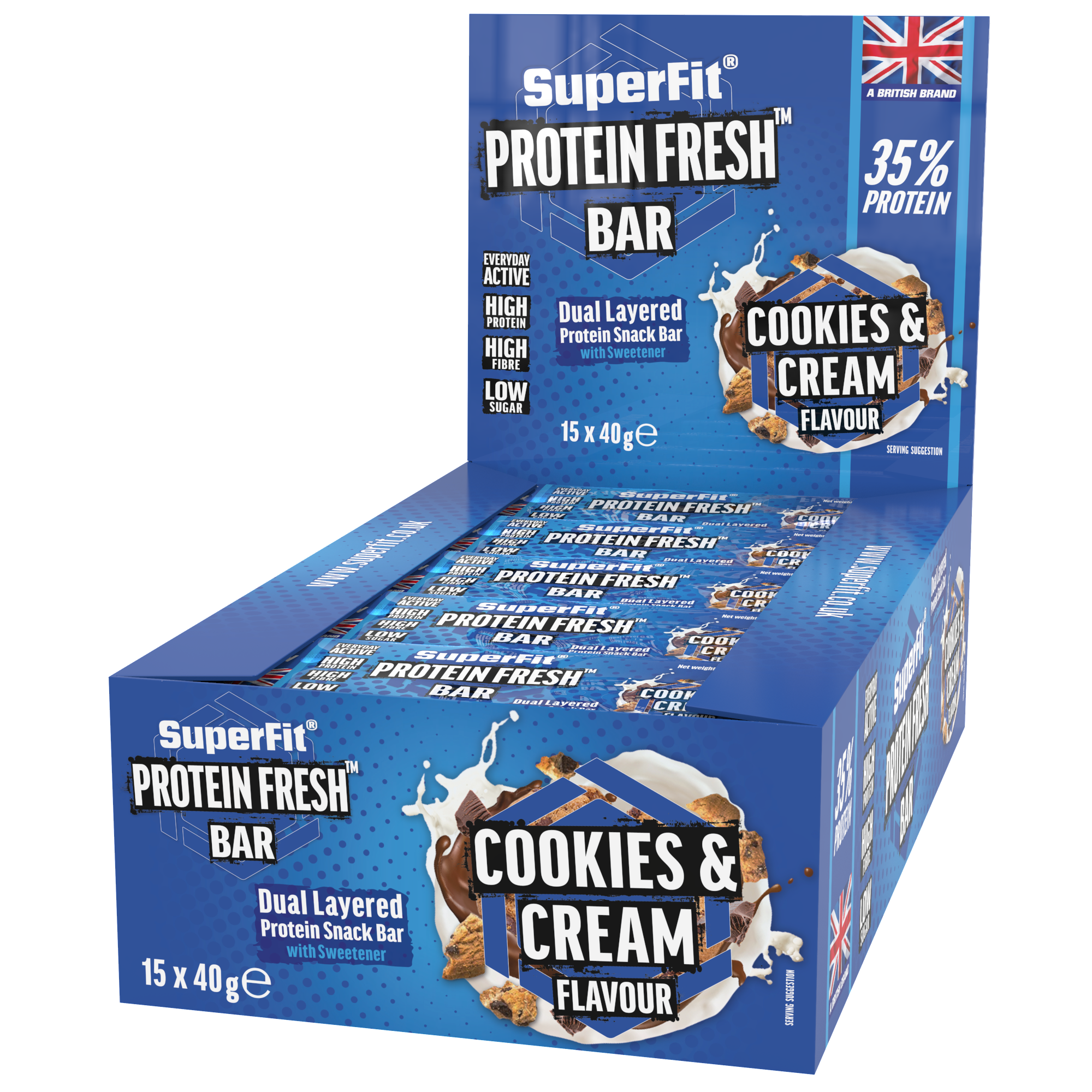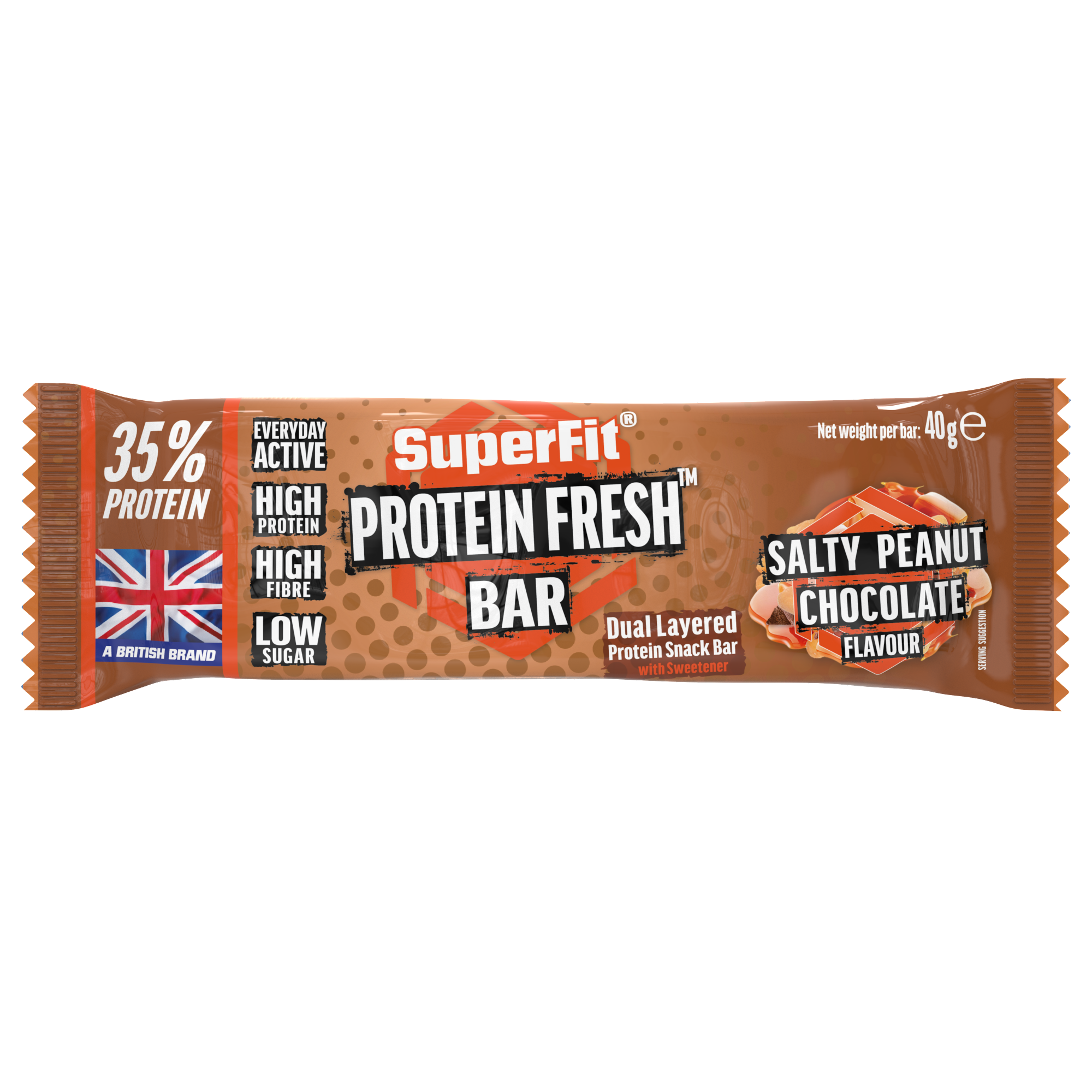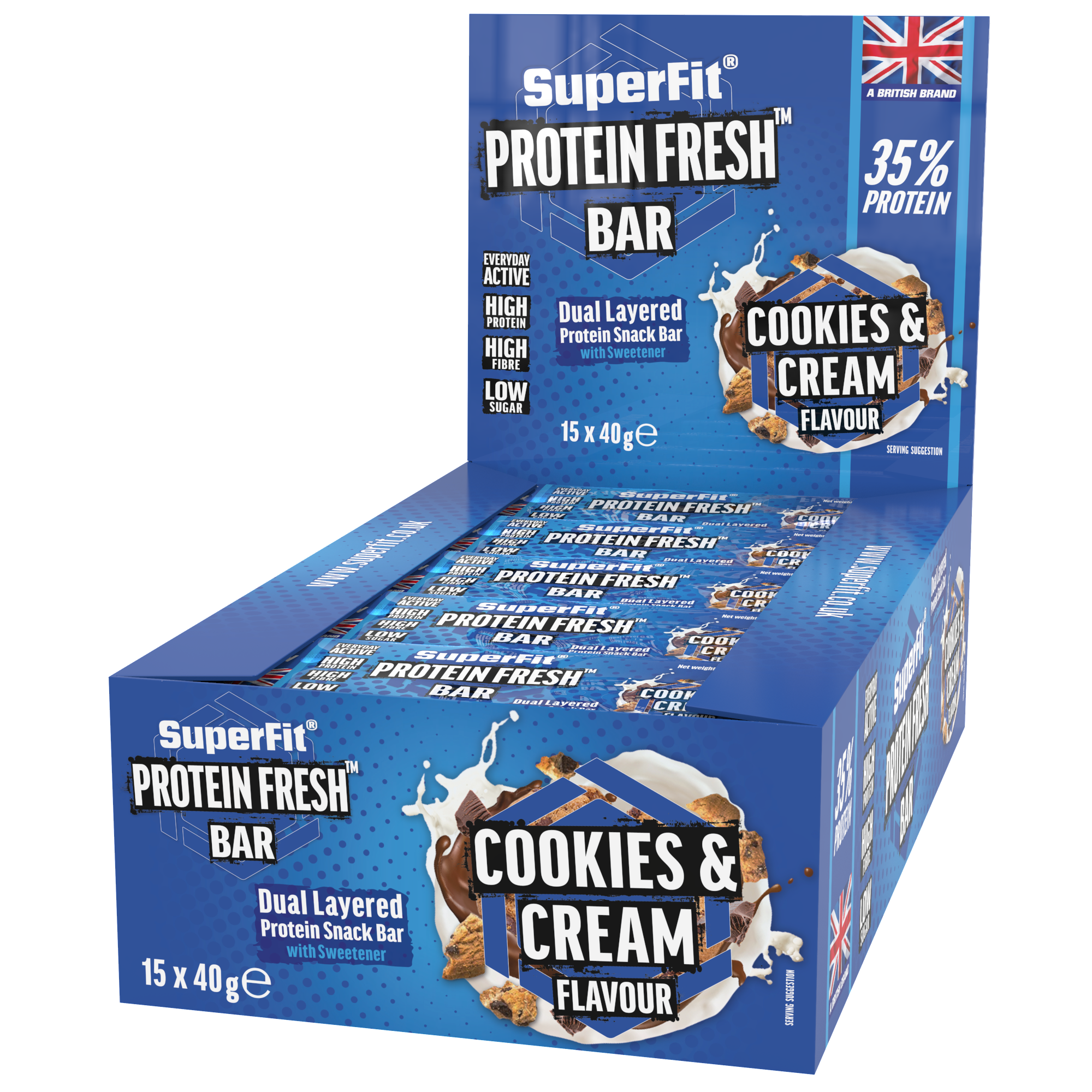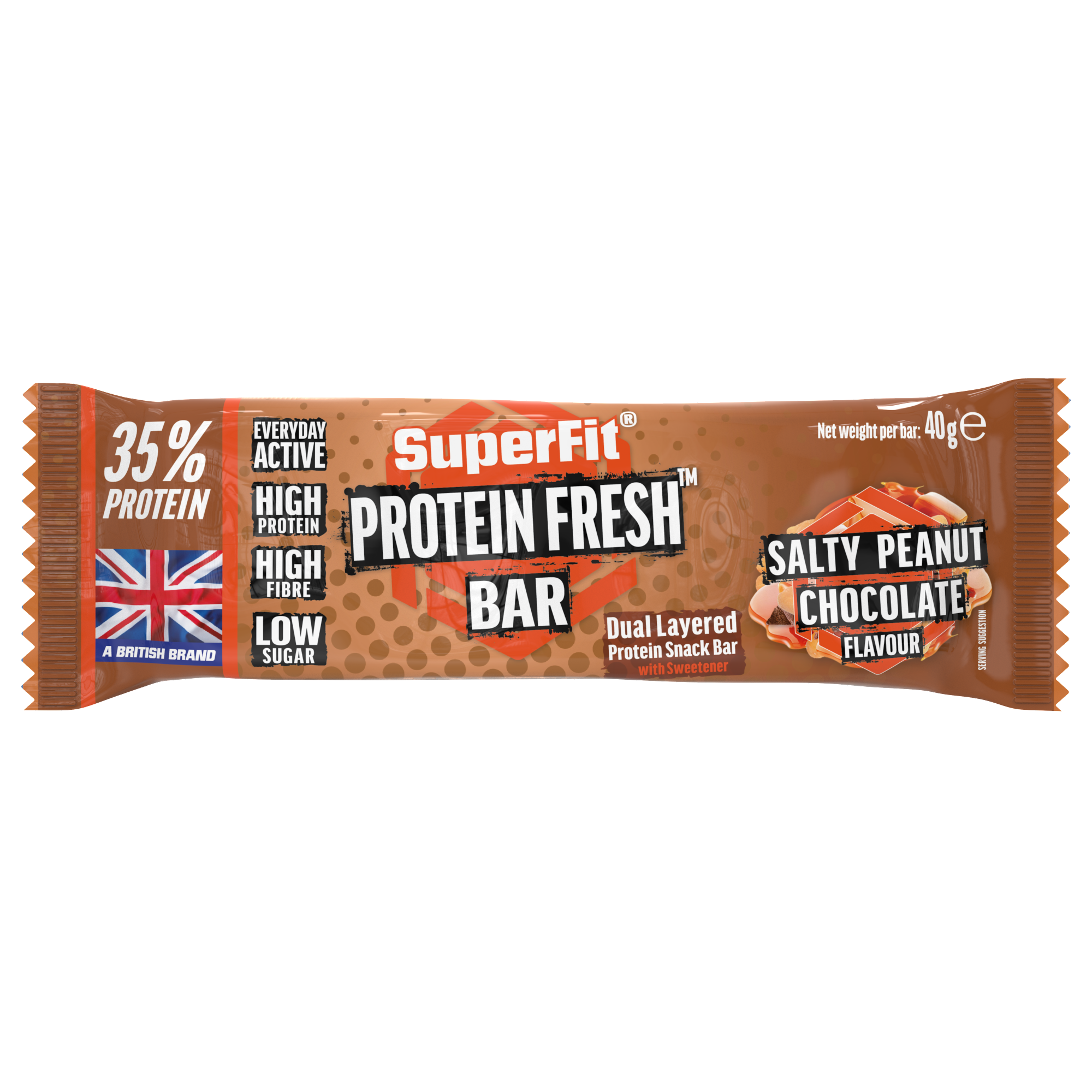 Protein Fresh 40g Bars
A duel layered Protein Snack Bar, available in Cookies & Cream & Salty Peanut Chocolate.
SuperFit Fresh Protein Bars deliver an ultimate guilt-free indulgence, packed full of Protein.
14g Protein

5.3g Fat

Low Salt & Sugar
Product Information based on Cookies & Cream Flavour
Nutrition Information Per 100g Per 40g Bar
Energy (kj / kcal) 1513/362 605/145
Fat (g) 13.4 5.3
of which saturates (g) 6.8 2.7
Carbohydrates (g) 27.6 11
of which sugar (g) 3.8 1.5
of which polyols (g) 22.5 9
Fibre (g) 10.7 4.3
Protein (g) 36.6 14.6
Salt (g) 0.52 0.21
Ingredients:
Milk chocolate with sweetener 25% (sweetener (maltitol), cocoa butter, whole milk powder, cocoa mass, emulsifier (soy lecithin), flavours), milk protein, cocoa flavoured layer 15% (bulking agent (polydextrose), soy oil, skimmed milk powder, stabiliser (xylitol), low fat cocoa, emulsifier (soy lecithin), salt), humectant (glycerol), hydrolysed wheat gluten, gelatine hydrolysate, soy protein soluble corn fibre, soy oil, cream powder (contains milk ), flavours (contains milk ), salt, sweetener (sucralose).